For years now, Augmented Reality has been clearing up problems for us left and right. It has made work, personal responsibilities, and the (at times, not so simple) task of enjoying things easier. Yet AR is the gift that keeps on giving. And speaking of gifts, it's the Christmas season, isn't it?
Well as a gift for this holiday, AR is giving us the benefits of travel but without paying a penny. It's through the magical powers of AR portals!
There will definitely be those who managed to save for holiday trips. It's an arduous process that requires some sacrifices. Congrats to all who pulled it off. More power to them! On the other hand, there are those (*raises hand*) who feel like 2018 was extra harsh on them. As a result, these folks have no budgets for travel this year.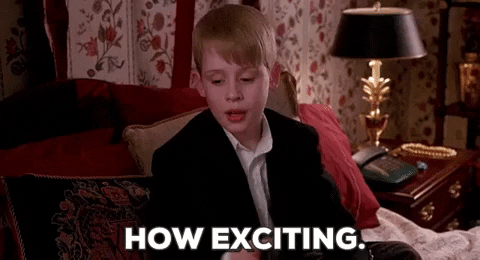 If "same" is the word coming out of your mouth as you are going this, lovely reader, then allow me to introduce you to AR portals. It doesn't matter if you like traveling to learn new stuff or to get a thrill. AR portals will get the job done. Now hop along and let's explore these 5 epic AR portals together!
Portal to Scottish Lore
Bagpipes, kilts, whiskey, and Angus meat may all pop into your head when Scotland is mentioned. But Scotland is one super awesome nation. Its centuries-long contributions to the world go way beyond. Telephones, TVs, bicycles, the Encyclopedia Britannica, penicillin, rock music, logarithms, and many other innovations we use daily originate in Scotland.
One of Scotland's latest innovations ingeniously educates people on Scottish innovations and Scottish history. The country shows its forward-thinking ways once again with Portal AR. It is an app that invites users to experience Scottish culture while in the comfort of their homes. The app opens 4 portals of different disciplines: Visit, Live & Work, Business, and Study. Each portal unlocks unique destinations for users to travel to.
These destinations include the Edinburgh Castle, the North Coast 500, the UK's highest mountain Ben Nevis as well as many iconic university campuses, headquarters of tech companies, and vintage whiskey distilleries. Through Portal AR, the Scottish government aims to boost tourism and establish leadership internationally in the tech world. The job was done well, I'd say.
Portal to Marriott Paradise
Since 1927, Marriott has been soaking visitors in its world-renowned luxury. Its impeccable hospitality has brought about an equally impeccable reputation and over 6500 hotels all over the world. To maintain this storied status, Marriott is always evolving in lots of areas. One of these areas is, of course, technology.
This past June, Marriott Caribbean & Latin America launched an AR app, Portal to Paradise. Marriott developed the AR portal in response to travelers' change in perception of travel to the Caribbean following Hurricanes Irma and Maria last year to ensure them that plenty of beautiful places were not affected.
The app opens AR portals to 8 majestic Marriott resorts in the region. Users can explore the resorts in all their glory as each comes with 6 unique sites. So the app is your chance to take a walk by the beach, jump in a virtual spa, or witness for yourself the unparalleled coziness of Marriott rooms.
Marriott became one of the first brands to utilize AR portals as a canvas to sell its services. Other brands who have joined the club include Lufthansa. The company launched an app that opens portals to popular touristic cities such as New York and Hong Kong.
Portal to the NBA Finals
Last season, the NBA allowed its diehards to watch the finals on demand in a whole new way. On its app, the league assembled over 20 AR portals! Each portal allowed users to watch the game from a different perspective. This created unprecedented immersion for fans who watched from home. The portals also let users be a part of team huddles, introductions, and celebrations.
The NBA's tech team is currently working on user data to see which features resonated most. That's hopefully a sign of more AR portals to come from the NBA later on. With the success of NBA's AR portals, there's no reason to think that other organizations like the NFL and FIFA aren't working on portals of their own. So it's a pretty exciting time to be a sports fan with different sports leagues competing for your attention.
Portal to the Moon
Imagine you're at the mall and you overhear a couple having this bit of conversation:
Partner 1: Honey, before we go, I want to check out this furniture store. I know furniture is not your thing. You can wait outside if you'd like. I'll be back in no time.
Partner 2: Sure, babe. I'll go for a walk on the moon in the meantime. I'll be back in no time too.
Ouch, right? Is there any way what Partner 2 said doesn't lead to an instant argument? Is there any way Partner 1 wouldn't take it as a sarcastic dig done in bad taste? Yes, there is one; if Partner 2 goes moonwalking via an AR portal. Alright, I'm sorry. I just can't help but think of such scenario every time I see the portal in action.
Just watch that portal user walk on the moon like he/she was walking down a shopping aisle. The user takes a look at the stunning view of good  Earth from there. Then he/she heads back to the mall. It's so casual.
So exciting to try. So AR portals, if you ask me.
Portal to the Upside Down
Any Stranger Things fans here? If you are one, you probably know of the AR portal I'm about to go through right now. The portal to the Upside Down! To celebrate the premiere of season 2, Netflix collaborated with Snapchat to create a world lens that let users into Joyce Byers' infamous living room. Fans could interact with everything in the room and unlock secret easter eggs.
Shazam was also a part of the campaign. If Snapchat was open, it would detect if the show's theme was playing and open the AR portal. The nice people at Ads of The World published some incredible stats on the campaign. It turns out the campaign reached 45 million users who lived in the Upside Down for 22.5 million minutes.
Developers have been using Snapchat's world lens to create portals to other fictional realms, including my personal favorite. An AR portal to the Rick and Morty multiverse. Wubba Lubba Dub Dub Y'all!
Well, where are you planning to spend your next holiday then? There's no shame in spending it at home with family, playing around with AR portals or even creating your own through Augmania.